Kitchen Remodeling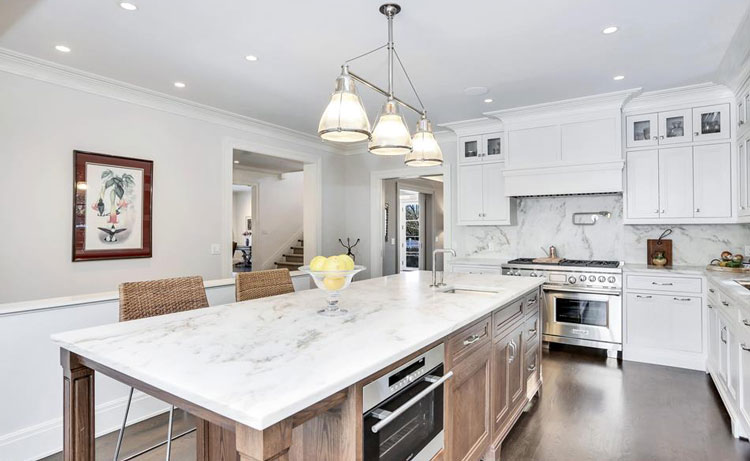 Wiser Home Remodeling is a family-owned business that has been proudly serving the local community for over 60 years, providing expert design, cabinetry, and installation services for all your kitchen needs. Whether you are thinking of a full kitchen remodel or a partial remodel, the team at Wiser Home Remodeling has the experience and expertise to turn your vision into a reality.
We begin each project with a complimentary in-home consultation. During this visit, our specialist will be able to get an idea of how your kitchen space fits within the home and adjacent spaces. We'll spend time consulting with you to fully understand your style and the functional requirements for your family. During your free in-home consultation, you'll have the opportunity to ask any questions you may have about the process and tell us what your budget is for the project.
Our design and budget specialists will work with you to fit your vision within your budget.
From there, our experts will help bring your vision to life, working within the parameters you've set as needed. We'll put together concept designs, finishes, accents, and all the fun details for your review.
Give us a call now to set up your complimentary in-home consultation.
Can't wait that long? You can view some of recent work on Houzz or Facebook and hopefully pick some new inspiration for your kitchen there, too.